Welcome to The Sonic Wings Wiki
The wiki about the Sonic Wings/Aero Fighters series (and other Video System games) that anyone can edit
254 articles since October 18, 2008
Latest Updates
Turbo Force and Tenukie Chaudo updated
I've added new information to the Turbo Force page based on Shmuplation's translation of an interview with the game's graphic designer; a link to the entire interview is included. I've also finished updating Tenukie Chaudo's page (note the spelling change!) to include more accurate information and a couple new images. --TheShekinah (talk) 19:32, January 17, 2017 (UTC)
Tenukii Chaud updated
After nearly a year and a half without an update, I'm finally getting back to work on adding in some of the information I've collected. Today I've updated Tenukii Chaud's page with more detailed information on its name and a few other tweaks. Over the next little while, I'll (hopefully) be working to spruce things up here and there.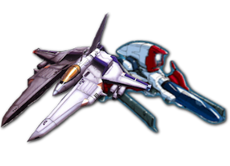 Shoot'Em Up Games
Go to these sites for info or for help with your own wiki!
Ace Combat • R-Type • Star Fox • Touhou Project
Want your community included? See how!

Ad blocker interference detected!
Wikia is a free-to-use site that makes money from advertising. We have a modified experience for viewers using ad blockers

Wikia is not accessible if you've made further modifications. Remove the custom ad blocker rule(s) and the page will load as expected.